Bankruptcy & Debt Consolidation Attorney
Ready to Help You Regain Control of Your Life & Finances
Dedicated
You deserve a legal partner who cares about you and your future. B. David Sweeney is devoted to helping all his clients get their finances back on track.
Knowledgeable
Attorney Sweeney has been practicing law for over 30 years. When you need legal counsel, put his knowledge and experience in your corner.
Trustworthy
You should choose an attorney you know will give you honest and practical advice. Get what you need when you work with The Sweeney Law Firm, P.C.
Get Started Now.
Fill out this Bankruptcy Questionnaire
and get help today.
Bankruptcy & Debt Consolidation
Attorney in Memphis, Tennessee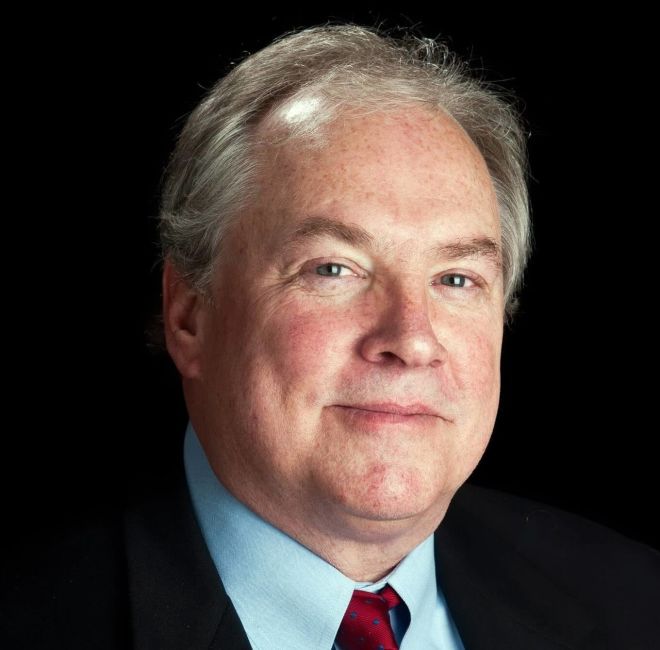 B. David Sweeney
Attorney at Law
Attorney Sweeney was admitted to the Tennessee Bar in 1987 and has been practicing ever since. Along with experience, he offers compassionate and individualized service. He understands the stress his bankruptcy, foreclosure, and debt consolidation clients are under, which is why he's dedicated to providing the legal support they need to move forward. From his Memphis law firm, he proudly serves anyone in western Tennessee. Reach out to B. David Sweeney today, and start building a better tomorrow.
Find Your Path Toward Debt Relief
Chapter 7 Bankruptcy
---
Chapter 7 bankruptcy allows individuals and couples to discharge their unsecured debts. This chapter is often the primary choice for filers because it's both time and cost-effective. To qualify for Chapter 7 bankruptcy in Tennessee, your family must make less than the median income for your family's size. Learn more about this pathway's benefits and requirements when you reach out to The Sweeney Law Firm, P.C., in Memphis.
Chapter 13 Bankruptcy
---
Unlike Chapter 7, Chapter 13 bankruptcy requires debtors to pay all of what they owe to creditors, but by doing so with a three- to five-year payment plan. Rather than liquefying your debt, Chapter 13 lets you reorganize it. Because of this, you're able to keep all of your property and even save your home from foreclosure. Chapter 13 is the more expensive option, so it's important to consult a trusted attorney before making any decisions.
Testimonials
Mr. David Sweeney is a remarkably fine attorney. When you approach his office door, you may be assured that not only the law is beyond that door. Beyond that door is justice as well. It was my lucky day that this extraordinarily fine gentleman became my attorney. I will always be grateful to Mr. Sweeney for all he did for me.
Mr. Sweeney and his assistance they are very professional they know what they talking about they have the experience and knowledge to advise customer or the clients for the right decision they actually advise you before you make a decision this what I love about Mr. Sweeney he is a great guy And I will recommend. him for everybody I am now going to hard time in their life.
Mr. Sweeney is a person who knows how to put you at ease and make you comfortable. He is an honorable gentleman! If you need help, he is a man who can help you! I now count him not only my lawyer but my friend! He extends himself to everyone in this manner! I was lucky to find him and I hope if you are in need, you listen to these few words!
Sweeney Blog
Gain insights from an experienced bankruptcy and debt consolidation attorney.
Serving Western Tennessee With Care
While dealing with overwhelming debt can feel like a stressful, isolating experience, you should know you're not alone. More than half of the United States population lives paycheck to paycheck. No matter how hard most Americans work, one accident or unexpected large purchase can be the difference between keeping up with monthly bills and falling behind for good. Attorney B. David Sweeney believes everyone deserves a fair chance at a fresh financial start. Reach out to his bankruptcy and debt consolidation law firm today to start exploring your debt relief options.
With a legal career spanning more than three decades, Mr. Sweeney offers elite and compassionate representation for western Tennessee residents who feel overwhelmed by their expenses. Whether you're seeking a clean slate, a foreclosure defense, or a restructured approach to your debt, he can give you the tools and advice you need to choose the debt relief path that best suits your unique goals. From his office in Memphis, Tennessee, he proudly serves the communities of Shelby County, Fayette County, Tipton County, and Lauderdale County. Schedule your free initial consultation today.